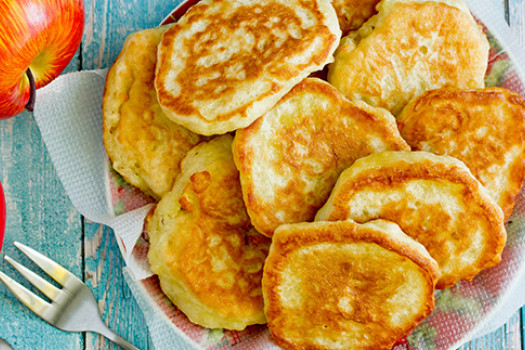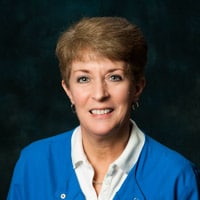 Recommended by Cheryl A. Farley, RN, BSN and UHC Cardiac Rehab
Courtesy of USDA MyPlate
Keep a batch of these pancakes in the freezer for those busy mornings when you need a quick breakfast. Just pop them in the microwave or toaster, and enjoy.
Ingredients
1 cup applesauce
1/4 cup dry milk powder, non-fat instant
1 cup water
2 eggs
1 tablespoon canola oil
2 cups all-purpose flour
2 tablespoons sugar
1/2 teaspoon cinnamon
2 teaspoons baking powder
Instructions
Wash hands and clean food preparation area.
In a medium mixing bowl, combine applesauce, dry milk powder, water, eggs, and oil.
Add flour, sugar, cinnamon, and baking powder.
Stir until mixture has only small lumps.
Place large skillet on medium-high heat.
Spray skillet with non-stick cooking spray.
Pour 1/2 cup batter onto skillet.
Turn pancake when bubbles form on top of batter.
Cook the other side for about 1 minute or until golden brown.
Nutrition per serving
Calories: 249
Carbohydrates: 46g
Cholesterol: 55mg
Fat: 4g
Fiber: 2g
Protein: 7g
Saturated Fat: 1g
Sodium: 202mg
Sugar: 12g
Makes 6 servings
Please note, the information provided throughout this site is not intended or implied to be a substitute for professional medical advice, diagnosis or treatment. All content, including text, graphics, images, and video, on or available through this website is for general information purposes only. If you are experiencing related symptoms, please visit your doctor or call 9-1-1 in an emergency.