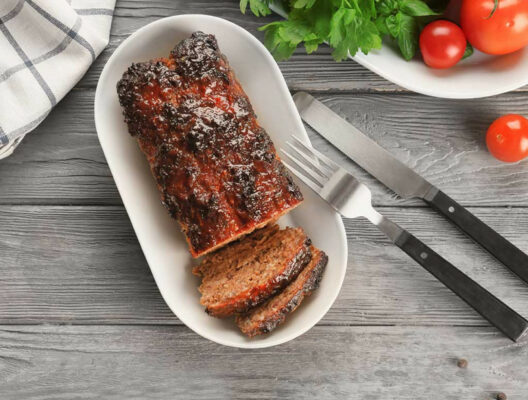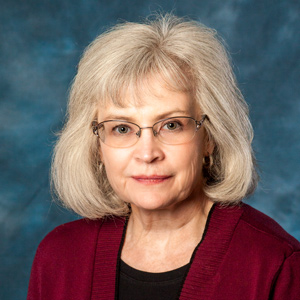 Recommended by Becky Foster, RD, LD, Registered Dietitian and director of Food & Nutrition Services at United Hospital Center.
Courtesy of Diabetes Food Hub
This savory budget-friendly meat loaf is just as good as classic meatloaf. Our diabetes-friendly version is made with lean ground turkey and is seasoned with fresh herbs and garlic.
Ingredients
1 nonstick cooking spray
1 slice whole wheat bread
1/4 cup egg substitute
20oz lean ground turkey (93% lean)
2 clove garlic (minced)
1 tbsp fresh oregano (chopped)
1 tbsp fresh basil (chopped)
1/2 cup ketchup (divided)
1/2 tsp black pepper
2 tbsp balsamic vinegar
1/2 tsp salt (optional)
1 tbsp hot sauce (optional)
Instructions
Pre heat oven to 375 degrees F. Coat a loaf pan with cooking spray. Set aside.
In a medium bowl, break up the piece of whole wheat bread into pea-sized pieces. Add egg and mix well.
Add turkey, garlic, oregano, basil, 1/4 cup ketchup, salt (optional) and ground black pepper. Mix well.
Press the turkey mixture into the loaf pan tightly. Put in oven to bake for 20 minutes.
While meatloaf is baking, whisk together remaining 1/4 cup of ketchup, balsamic vinegar and hot sauce (optional).
After the meatloaf has baked for 20 minutes, pour the ketchup and balsamic glaze over the meatloaf. Return to the oven to bake for an additional 15 minutes or until the internal temperature of the meatloaf is 165 degrees F.
Let the meatloaf rest for 10 minutes before slicing.
Nutrition per serving
Calories: 190g
Carbohydrates: 9g
Cholesterol: 75mg
Fat: 8g
Fiber: 1g
Protein: 21g
Saturated Fat: 2g
Sodium: 330mg
Sugar: 6g
Makes 6 servings
Please note, the information provided throughout this site is not intended or implied to be a substitute for professional medical advice, diagnosis or treatment. All content, including text, graphics, images, and video, on or available through this website is for general information purposes only. If you are experiencing related symptoms, please visit your doctor or call 9-1-1 in an emergency.