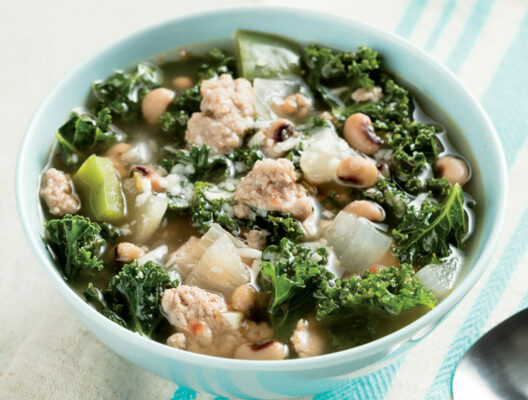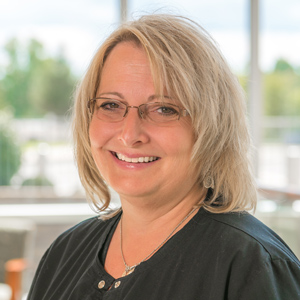 Recommended by Lisa Ashcraft-Carr, MS, RD, LD, registered dietitian at UHC
Courtesy of Diabetes Food Hub
Kale is a superfood that you must try if you haven't already. It's an excellent source of the antioxidants vitamins A, C and K. It's also a great source of potassium and fiber – while also being low in carbohydrate and calories.
Ingredients
2tsp canola oil
1 onion (diced)
1/2 cup green pepper (diced)
1 clove garlic (minced)
6oz lean ground turkey
32oz low sodium chicken broth (gluten-free)
1/2 cup tomato (es) (canned, crushed)
1/2 tsp basil (dried)
1/2 tsp dried thyme
1/2 tsp dried rosemary
1/8 tsp cayenne pepper
1 can black-eyed peas (15.5-ounce, rinsed and drained)
3 cup kale (chopped)
3 tbsp Parmesan cheese (freshly grated)
Instructions
Heat the oil in a large soup pot over medium-high heat. Add the onion and green peppers, and sauté for 3 minutes or until clear. Add the garlic and sauté for 30 seconds.
Add the turkey and cook it about 8 minutes until brown. Add the remaining ingredients except for the Parmesan cheese.
Bring the soup to a boil; then reduce the heat and simmer for 15 minutes.
Remove the soup from the heat and stir in the Parmesan cheese.
Nutrition per serving
Calories: 145g
Carbohydrates: 16g
Cholesterol: 20mg
Fat: 4g
Fiber: 4g
Protein: 12g
Saturated Fat: 1g
Sodium: 190mg
Sugar: 6g
Trans Fat:
Makes 7 servings.
Please note, the information provided throughout this site is not intended or implied to be a substitute for professional medical advice, diagnosis or treatment. All content, including text, graphics, images, and video, on or available through this website is for general information purposes only. If you are experiencing related symptoms, please visit your doctor or call 9-1-1 in an emergency.