Every child enjoys different outdoor activities throughout the year. Whether they are young children or teens, learn ways to keep your kids safe and healthy while they enjoy fun in the great outdoors.
Safety at the Pool
Drownings rank fifth among the leading causes of unintentional injury deaths in the United States. Parents should always do the following:
Supervise children when in or around water, and a responsible adult should be present while constantly watching them swim,
Teach kids how to swim-formal swimming lessons can protect young children from drowning,
Learn cardiopulmonary resuscitation (CPR), and
Install a four-sided fence around home pools.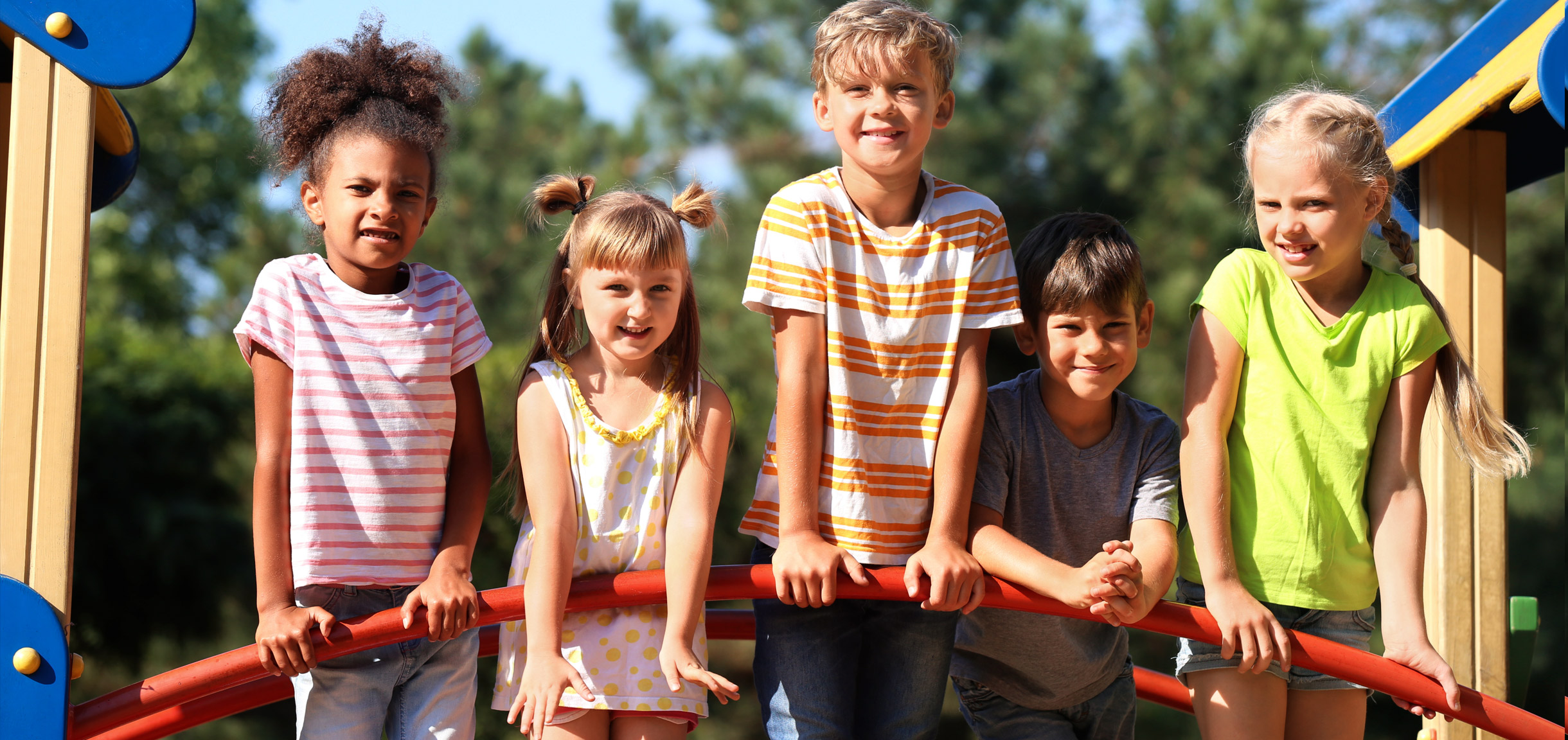 Safety at the Playground
Each year in the United States, Emergency Departments treat more than 200,000 children ages 14 and younger for playground-related injuries. It is important for parents to do the following:
Check to make sure that the surfaces under playground equipment are safe, soft, and well maintained—you want to ensure that soft materials are used, such as wood chips, sand, or mulch,
Read playground signs and use playground equipment that is right for your child's age,
Make sure there are guardrails in good condition to help prevent falls, and
Look out for things in the play area that can trip your child, such as tree stumps or rocks.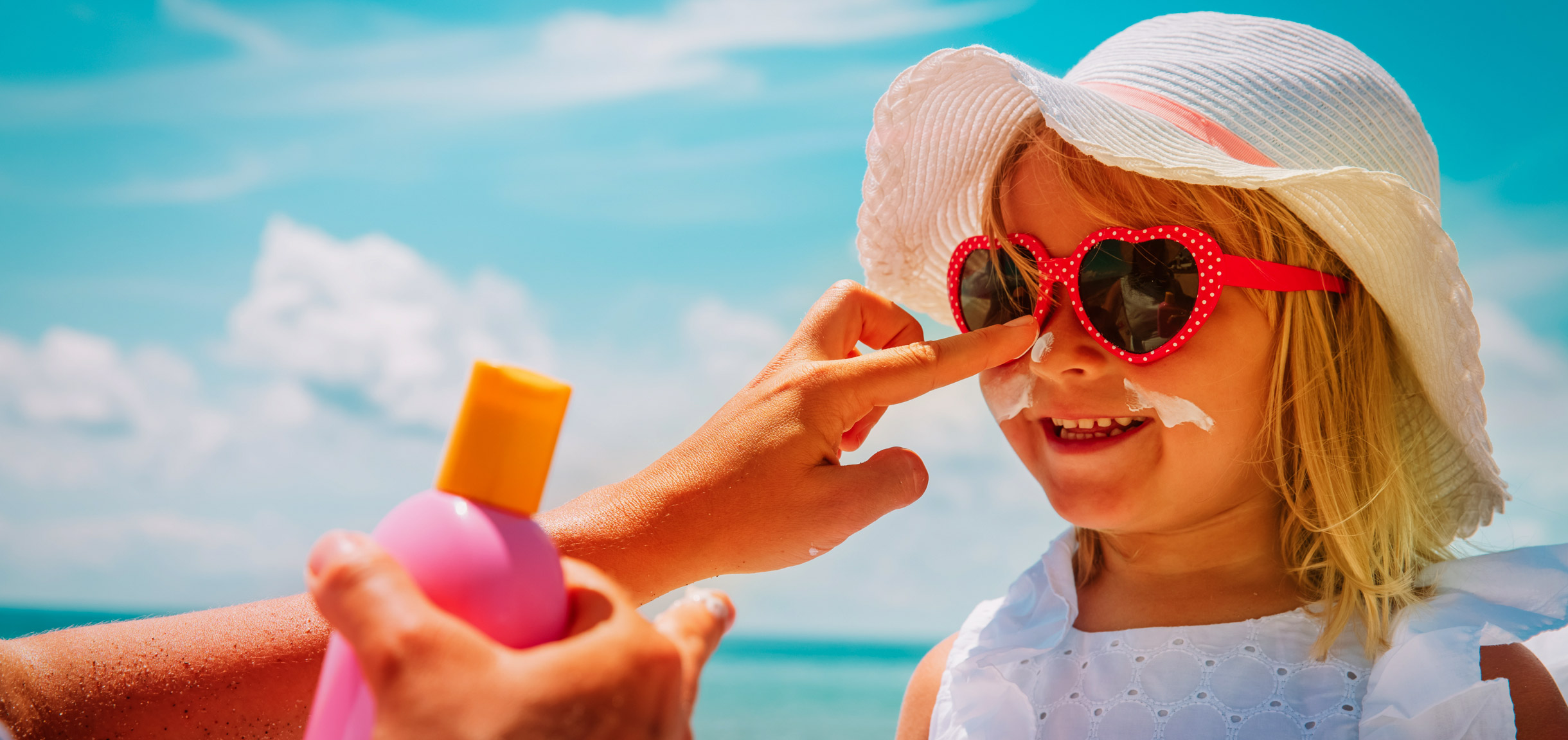 Safety in the Sun
Infants and children up to four years of age are at the greatest risk for the following:
Never leave infants, children, or pets in a parked car, even if the windows are cracked open,
Dress infants and children in loose, lightweight, light-colored clothing,
Schedule outdoor activities carefully, preferably for morning and evening hours,
Take cool showers or bath, and
Seek medical care immediately if your child has symptoms of heat-related illness.
Sunburns can increase your and your child's risk of skin cancer later in life. Their skin needs protection from the sun's harmful ultraviolet (UV) rays whenever they are outdoors, remember to do the following:
Cover up. Clothing covering you and your child's skin helps protect against UV rays, and
Use sunscreen with at least SPF (sun protection factor) 30 and UVA (ultraviolet A) and UVB (ultraviolet B) protection every time you and your child go outside.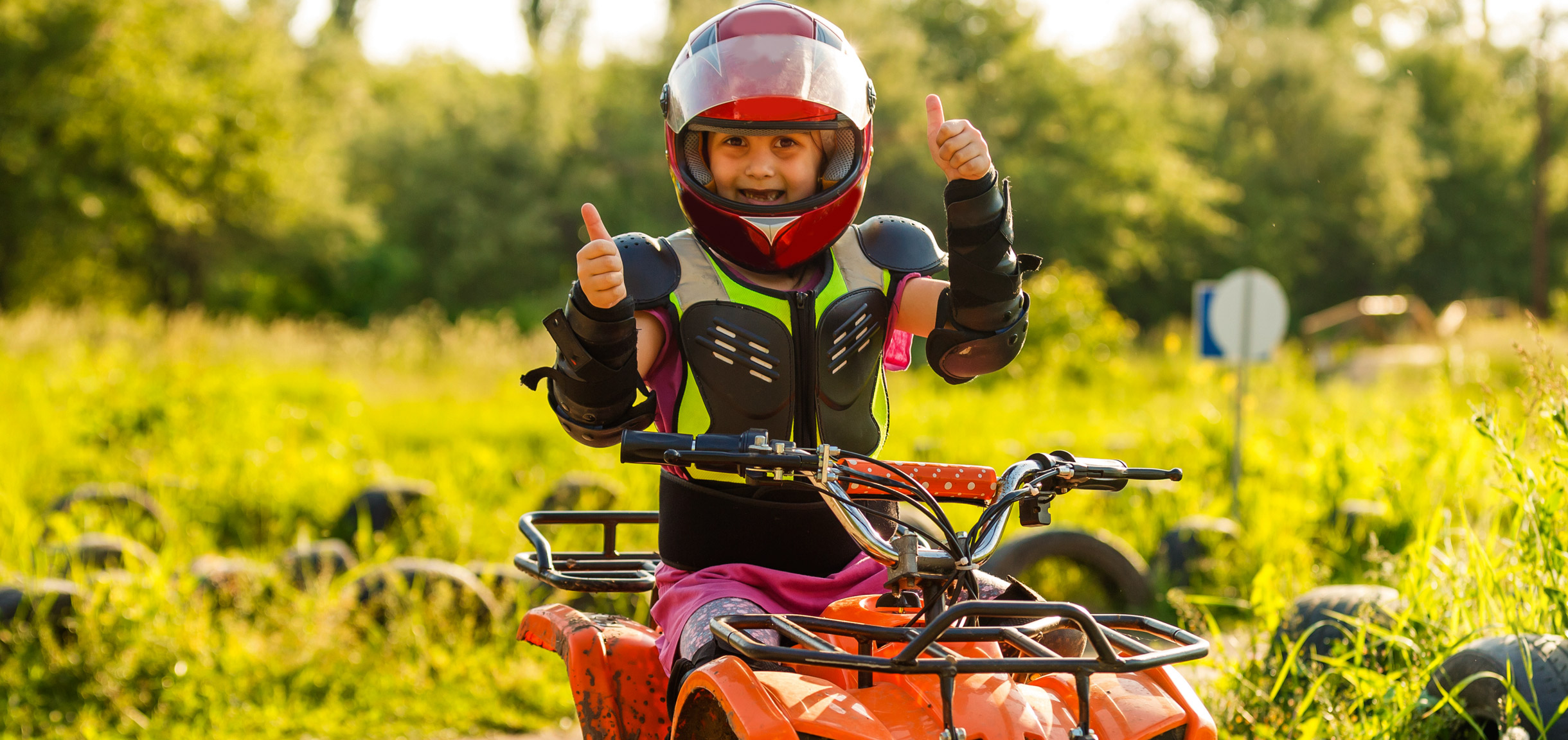 Safety with Biking and ATVs
You can help protect your child or teen from a serious brain or head injury by making sure that a helmet and other protective gear fit appropriately. However, helmets should be:
Well maintained,
Age-appropriate,
Worn consistently and correctly, and
Appropriately certified for use.
The Consumer Product Safety Commission (CPSC) urges the riding community to follow these safety tips to keep children safe:
Never let children ride ATVs that are meant for adults.
https://www.cpsc.gov/safety-education/safety-guides/sports-fitness-and-recreation/atv-safety-no-young-children-allowed
Make sure children younger than 16 operate only youth model ATVs appropriate for their age.
Never let children younger than six on an ATV.
https://www.cpsc.gov/safety-education/safety-guides/sports-fitness-and-recreation/atv-safety-children-should-never-ride
Please note, the information provided throughout this site is not intended or implied to be a substitute for professional medical advice, diagnosis, or treatment. All content, including text, graphics, images, and video, on or available through this website is for general information purposes only. If you are experiencing related symptoms, please visit your doctor or call 9-1-1 in an emergency.