Donate to Coats for Kids This Holiday Season
Welcome to your home visit from United Hospital Center!
Whether you are looking for hospital events, tips to maintain your healthy lifestyle, or relevant physician news, House Call offers a variety of content to help protect and improve your health.
UHC medical professionals share tips and tools to get NCWV on the path to a healthy lifestyle. Every Friday on 5 News at 5:30
The

HOUSE CALL

Healthy

Kitchen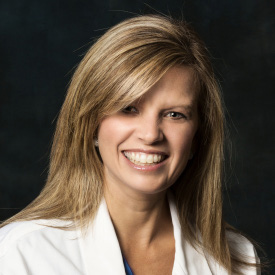 Recommended by
Patti Cook, RN, BSN Diabetes Education Coordinator
Shrimp Jambalaya
Prep Time: 20mCook Time: 10mTotal Time: 30m
Recipe from Diabetes Food HubSpice up your dinner routine with this Shrimp Jambalaya recipe from the American Diabetes Association. Tender shrimp, sautéed with cajon seasoning, onion, and bell pepper, offer warmth and comfort in every bowlful.
Read More
Calories: 170g | Carbohydrates: 15g | Cholesterol: 140mg | Fat: 4g | Fiber: 2g | Protein: 20g | Saturated Fat: 0.5g | Sodium: 390mg | Sugar: 3g