United Hospital Center Earns National Accreditation from the Commission on Cancer of the American College of Surgeons
Welcome to your home visit from United Hospital Center!
Whether you are looking for hospital events, tips to maintain your healthy lifestyle, or relevant physician news, House Call offers a variety of content to help protect and improve your health.
UHC medical professionals share tips and tools to get NCWV on the path to a healthy lifestyle. Every Friday on 5 News at 5:30
The

HOUSE CALL

Healthy

Kitchen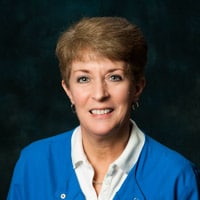 Recommended by
Cheryl A. Farley, RN, BSN and UHC Cardiac Rehab
Applesauce Pancakes
Prep Time: 10mCook Time: 12mTotal Time: 22m
Recipe from USDA MyPlateKeep a batch of these pancakes in the freezer for those busy mornings when you need a quick breakfast. Just pop them in the microwave or toaster, and enjoy.
Read More
Calories: 249 | Carbohydrates: 46g | Cholesterol: 55mg | Fat: 4g | Fiber: 2g | Protein: 7g | Saturated Fat: 1g | Sodium: 202mg | Sugar: 12g