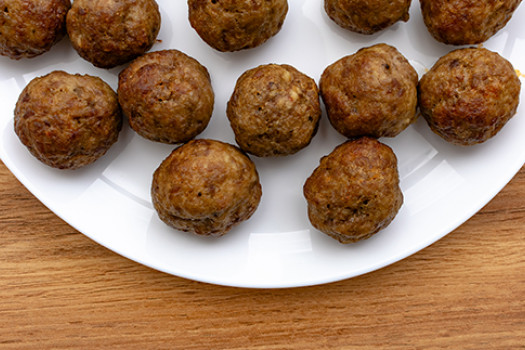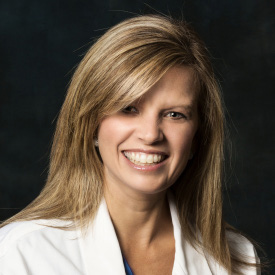 Recommended by Patti Cook, RN, BSN, Diabetes Education
Courtesy of USDA MyPlate
Make your own meatballs to use now or freeze them for a quick dinner at another time.
Ingredients
1 pound ground beef, 90% lean (or ground turkey)
1 egg
1/2 tsp. dried parsley
1/2 cup bread crumbs
1/2 cup milk, 1% (or non-fat)
1/4 tsp. pepper
1 tsp. onion powder
Instructions
Mix all ingredients, shape into balls (about 24 meatballs)
Arrange on baking sheets that have been sprayed with non-stick cooking spray.
Bake at 425°F for 12-15 minutes. It is best to use a food safety thermometer to check for doneness (it should read 160°F for ground beef and 165°F for ground turkey).
If meatballs are being saved for future use, chill rapidly; package in amounts needed per meal and freeze immediately.
Nutrition per serving
Calories: 131
Fat: 6g
Saturated Fat: 2g
Cholesterol: 59mg
Sodium: 98mg
Carbohydrates: 6g
Fiber: 0g
Sugar: 1g
Protein: 13g
Makes 8 servings
Follow United Hospital Center on Facebook for more recommended recipes shared weekly.
Please note, the information provided throughout this site is not intended or implied to be a substitute for professional medical advice, diagnosis or treatment. All content, including text, graphics, images, and video, on or available through this website is for general information purposes only. If you are experiencing related symptoms, please visit your doctor, or call 9-1-1 in an emergency.