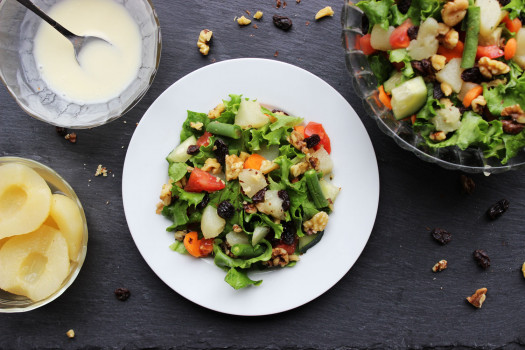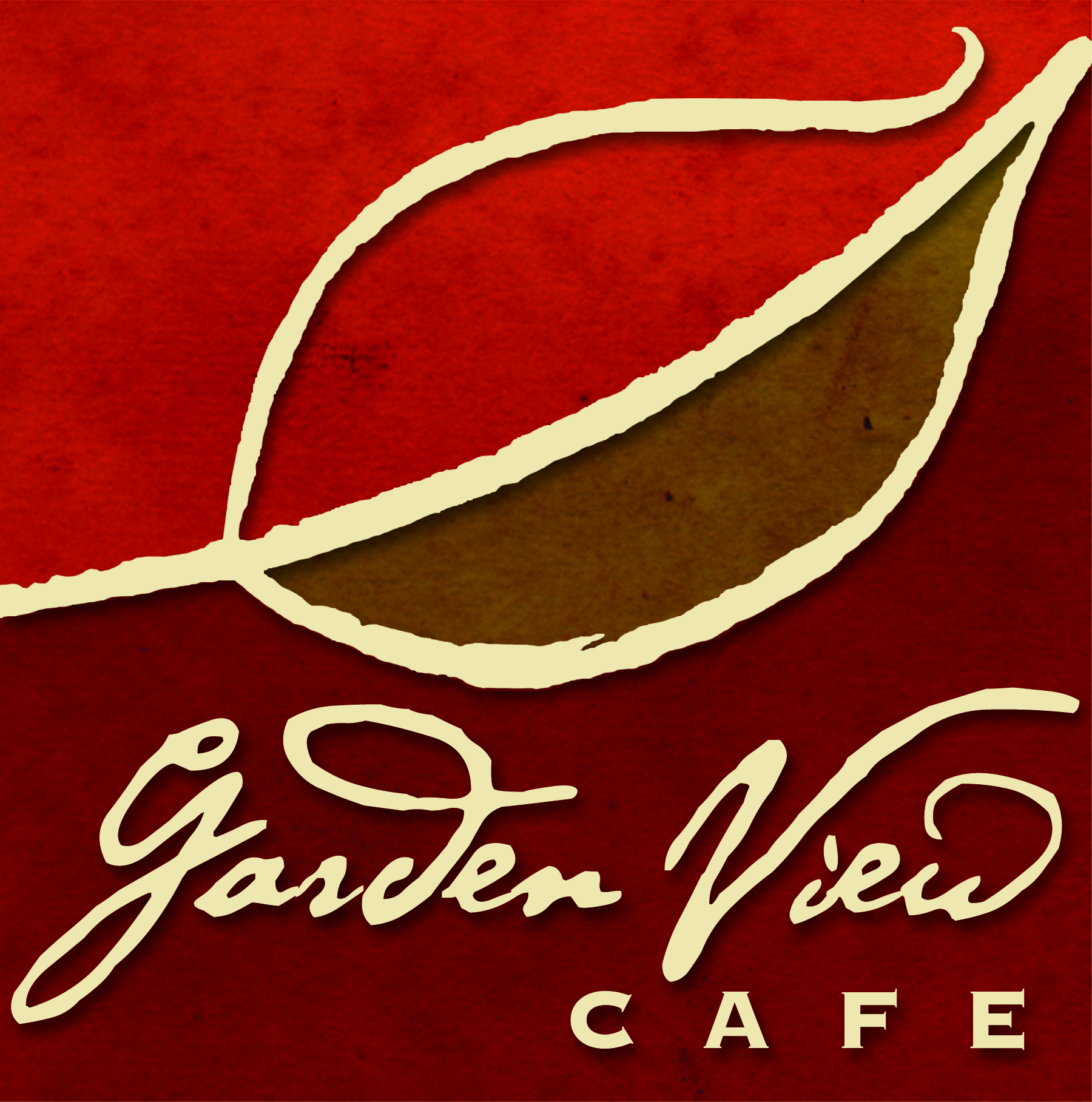 Recommended by Garden View Café at United Hospital Center
Courtesy of USDA MyPlate
Get your servings of fruits and veggies in one dish! This salad is sweet and tangy with a yogurt and orange juice dressing. Serve it as a side salad to complement another entree, or have it alone for a healthy snack option!
Ingredients
For the Salad:
2 cups salad greens
1/4 cup sliced tomato
1/4 cup sliced carrots
1/4 cup sliced cucumbers
1/4 cup green beans
1 cup canned pears, drained and chopped
2 tablespoons walnuts
2 tablespoons raisins
For the Dressing:
1 1/2 teaspoons white vinegar
1/4 cup non-fat plain yogurt
1 tablespoon orange juice
Instructions
Put salad greens, chopped vegetables, pears, nuts, and raisins in a large salad bowl.
In a small bowl, whisk together vinegar, yogurt, and orange juice to prepare dressing.
Stir dressing into salad mix. Serve.
Nutrition per serving
Calories: 95
Fat: 2g
Saturated Fat: 0g
Cholesterol: 0mg
Sodium: 29mg
Carbohydrates: 3g
Fiber: 3g
Sugar: 14g
Protein: 2g
Makes 4 servings
Follow United Hospital Center on Facebook for more recommended recipes shared weekly.
Please note, the information provided throughout this site is not intended or implied to be a substitute for professional medical advice, diagnosis or treatment. All content, including text, graphics, images, and video, on or available through this website is for general information purposes only. If you are experiencing related symptoms, please visit your doctor, or call 9-1-1 in an emergency.