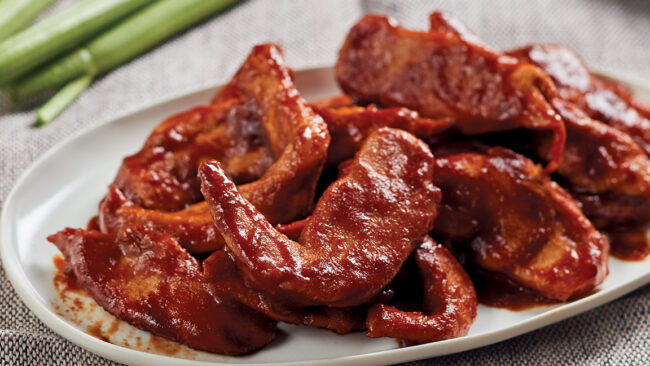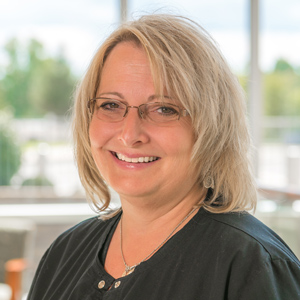 Recommended by Lisa Ashcraft-Carr, MS, RD, LD, Oncology Dietitian at United Hospital Center
Courtesy of American Heart Association
This healthier-for-you version of the popular appetizer is perfect for game day and potluck meals. A kicked-up smoky sauce elevates these wings to new heights.
Slow Cooker Size/Shape: 3- to 4 1/2-quart round or oval
Slow Cooking Time: 3 to 4 hours on low, OR 1 1/2 to 2 hours on high
Ingredients
Red Ranch Sauce
1/4 cup low-fat buttermilk
1/4 cup fat-free yogurt (plain)
1 teaspoon smoked paprika (sweet or hot)
1/2 teaspoon chili pepper
1/2 teaspoon garlic powder
1/2 teaspoon onion powder
1/2 teaspoon ground cumin
1/8 teaspoon cayenne
Chicken
1/2 teaspoon chili powder
1/2 teaspoon garlic powder
1/2 teaspoon onion powder
1/2 teaspoon ground cumin
2 tablespoons all-purpose flour
1 pound boneless, skinless chicken breast halves, all visible fat discarded, cut into 3 x 1/2-inch strips (16 strips total)
1/4 cup fat-free, low-sodium chicken broth
Instructions
In a small bowl, stir together the Red Ranch Sauce ingredients. Cover and refrigerate until serving time.
In a second small bowl, stir together 1/2 teaspoon chili powder, 1/2 teaspoon garlic powder, 1/2 teaspoon onion powder, and 1/2 teaspoon cumin. Stir in the flour.
Dip the chicken strips in the chili powder mixture, turning to coat and gently shaking off any excess. Using your fingertips, gently press the coating so it adheres to the chicken. Place the strips in the slow cooker. Pour in the broth around the chicken. Cook, covered, on low for 3 to 4 hours or on high for 1 1/2 to 2 hours.
Nutrition per serving
Calories: 85
Fat: 1.5g
Saturated Fat: 0.5g
Trans Fat: 0.0g
Unsaturated Fat: 1g
Cholesterol: 37mg
Sodium: 87mg
Carbohydrates: 3g
Sugar: 1g
Protein: 13g
Makes 8 servings
Follow United Hospital Center on Facebook for more recommended recipes shared weekly.
Please note, the information provided throughout this site is not intended or implied to be a substitute for professional medical advice, diagnosis or treatment. All content, including text, graphics, images, and video, on or available through this website is for general information purposes only. If you are experiencing related symptoms, please visit your doctor or call 9-1-1 in an emergency.