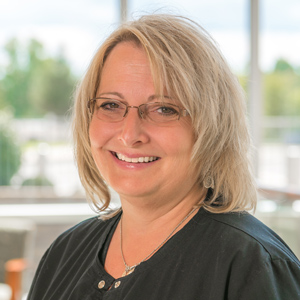 Recommended by Lisa Ashcraft-Carr, MS, RD, LD, Registered Dietitian at United Hospital Center
Courtesy of USDA MyPlate
Prepare this layered dip with beans, salsa, sour cream, and cheese for your next party. Make your own tortilla chips to serve on the side. Fill up on fiber while having fun.
Ingredients
4 corn tortillas
1 can kidney beans (16 oz.)
1/4 cup salsa
1/4 cup sour cream, non-fat
1/2 cup cheddar cheese (shredded)
1 cup lettuce (shredded)
Instructions
Preheat oven to 400°F.
Place tortillas in a stack on cutting board. With a sharp knife, cut stack into eight pieces, forming triangles or wedges.
Lay tortillas pieces out in single layer on baking sheet; set aside.
Rinse and drain kidney beans. Place beans in a small mixing bowl and mash with a potato masher. Spread beans over bottom of baking dish.
Spread salsa, sour cream and grated cheese over beans.
Place lettuce wedge on cutting board. Slice into thin strips; set aside.
Place both the baking sheet with tortilla pieces and the dip in preheated oven. Bake about 8 minutes or until tortilla pieces are crisp and dip is bubbly. Sprinkle lettuce over dip and serve with tortilla chips.
Nutrition per serving
Calories: 216
Fat: 6g
Saturated Fat: 3g
Cholesterol: 16mg
Sodium: 190mg
Carbohydrates: 30g
Fiber: 7g
Sugar: 1g
Protein: 12g
Makes 4 servings
Follow United Hospital Center on Facebook for more recommended recipes shared weekly.
Please note, the information provided throughout this site is not intended or implied to be a substitute for professional medical advice, diagnosis or treatment. All content, including text, graphics, images, and video, on or available through this website is for general information purposes only. If you are experiencing related symptoms, please visit your doctor, or call 9-1-1 in an emergency.