New book relates why St. Mary's School of Nursing in Clarksburg, West Virginia is still fondly called 'A Special Place' 50 years after its closure and why the graduates were sought after to provide healthcare within the community and nationally.
A Special Place, St. Mary's Hospital School of Nursing, Clarksburg, WV1905-1969, relates events of the times through the eyes of students as they progressed through uncharted paths of meeting needs of the sick, victims of disaster and war. These apprentices, black and white, were guided in an environment by nuns and physicians dedicated to their craft and determined to prepare students to be the best in their chosen profession.
This book is a compilation of notes, unpublished documents, photos and archival materials that offers the reader a glimpse into healthcare during the early twentieth century and efforts made not only to improve the provision of care, but the changes in training and preparation such care required. Equally telling of the school's impact are tales of graduates as they reflect on their experiences after leaving the tough but nurturing environment that was St. Mary's.
It's been 50 years since the doors of St. Mary's closed, but it is still considered one of the best schools of nursing by the community it served and by the graduates. This story is timely and needs to be added to the annals of the nursing profession and of healthcare in West Virginia.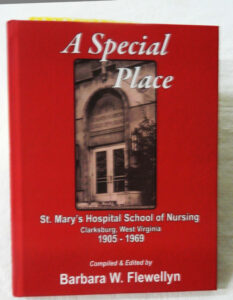 A Special Place: St. Mary's Hospital School of Nursing, Clarksburg, West Virginia 1905–1969
ISBN: 978-0-578-23746-6 | Available online at www.bwflewellynbooks.com.
About the Author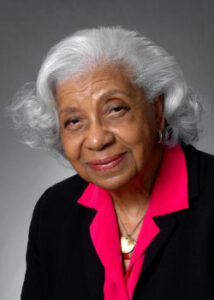 Barbara W. Flewellyn
An alumna of St. Mary's, Barbara W. Flewellyn, was born and raised in a coal mining culture and witnessed the lack and inequality of healthcare within the local towns of West Virginia. She was greatly influenced by her father, John Henry Williams, to become a nurse and be part of the solution, bringing needed knowledge and healthcare to better the communities she served. During her forty years of healthcare experience, moving from nurse to administrator, Flewellyn always found strength in education and research. Her talent extended to writing, providing a smooth transition at her retirement from healthcare to that of a genealogical researcher and author of family and town histories and memoirs. Her articles have appeared in the Ohio Genealogy News and newsletters for genealogy organizations. She is the author of ten books, her most recent being Icabod Flewellen~Pioneer of the Black History Museum. Flewellyn received a diploma in nursing from St. Mary's, a BSN from Case Western Reserve University in Cleveland, Ohio, a MSN from Kent State University, Kent, Ohio and a MBA from Cleveland State University, Cleveland, Ohio. She lives in Beachwood, Ohio with her husband, Thomas.
Please note, the information provided throughout this site is not intended or implied to be a substitute for professional medical advice, diagnosis, or treatment. All content, including text, graphics, images, and video, on or available through this website is for general information purposes only. If you are experiencing related symptoms, please visit your doctor or call 9-1-1 in an emergency.