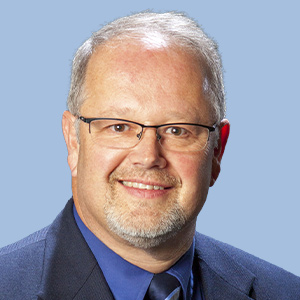 Recommended by Sonny Hoskinson, R.Ph., director of Pharmacy at United Hospital Center.
Tips for Lower Prescription Medication Costs
Medicines are an important part of treating an illness because they often allow people to remain active and independent, but medicine can be expensive. Here are some ideas to help lower costs:
Tell your doctor if you are worried about the cost of your medicine. Your doctor may not know how much your prescription costs, but he or she may be able to tell you about another less expensive alternative.
Ask for a senior citizen's discount.
Shop around. Look at prices at different stores or pharmacies. Lower medicine prices may not be a bargain if you need other services, such as home delivery, patient medicine profiles, or pharmacist consultation, or if you cannot get a senior citizen discount.
Ask for medicine samples. If your doctor gives you a prescription for a new medicine, ask your doctor for samples you can try before filling the prescription. (Make sure you know the right way to use the sample medicine and ask for any other important product information.)
Buy bulk. If you need to take medicine for a long period of time and your medicine does not expire quickly, you may be able to buy a larger amount of the medicine for less money.
Try mail order. Mail-order pharmacies can provide medications at lower prices. However, it is a good idea to talk with your doctor before using such a service since there may not be a health care professional there to talk to and it may take a few weeks for medicine to get to you. Make sure to find a back-up pharmacy in case there is a problem with the mail service.
Tips for Lower OTC Medication Costs:
Buy OTC medicines when they are on sale. Check the expiration dates and use them before they expire. If you need help choosing an OTC medicine, ask the pharmacist.
Learn about your medicines. Read medicine labels and package inserts and follow the directions. If you have questions, ask your doctor or other health care professionals.
Talk to your team of health care professionals about your medical conditions, health concerns, and all the medicines you take (prescription and OTC medicines), as well as dietary supplements, vitamins, and herbals. The more they know, the more they can help. Do not be afraid to ask questions.
Keep track of side effects or possible drug interactions and let your doctor know right away about any unexpected symptoms or changes in the way you feel.
Make sure to go to all doctor appointments and to any appointments for monitoring tests done by your doctor or at a laboratory.
Use a calendar, pill box, or other things, to help you remember what you need to take and when. Write down information your doctor gives you about your medicines or your health condition.
Take along a friend or relative to your doctor's appointments if you think you might need help to understand or to remember what the doctor tells you.
Have a "Medicine Check-Up" at least once a year. Go through your medicine cabinet to get rid of old or expired medicines and also ask your doctor or pharmacist to go over all of the medicines you now take. Do not forget to tell them about all the OTC medicines or any vitamins, dietary supplements, and herbals you take.
Keep all medicines out of the sight and reach of children.
Please note, the information provided throughout this site is not intended or implied to be a substitute for professional medical advice, diagnosis, or treatment. All content, including text, graphics, images, and video, on or available through this website is for general information purposes only. If you are experiencing related symptoms, please visit your doctor or call 9-1-1 in an emergency.