The overall number of participants in high school sports increased for the 29th consecutive year in 2017-18, according to the annual High School Athletics Participation Survey conducted by the National Federation of State High School Associations (NFHS). The steady increase in the number of girls participating in high school sports reached an all-time high of 3,415,306, and boys' participation also set a new standard at 4,565,580.
"This is why it is important for United Hospital Center to continue delivering personalized care when it's needed most and to be more accessible to high school athletes in the community," said Chris Courtney, DO, orthopaedic surgeon with UHC Orthopaedics. "United Orthopaedic and Spine Center is extending its hours by opening a "Friday Night Lights" Clinic during football season from 9 pm to 11 pm."
UHC's orthopaedic specialists work well with patients in the community because they are a part of the community. They understand the importance of being there for these young patients when it's convenient–even if that means after the big game. "
Along with orthopaedic specialists onsite, there will also be both X-Ray and Imaging capabilities on-hand," said Joseph Fazalare, MD, orthopaedic surgeon with UHC Orthopaedics. "By extending our hours, we can diagnose, treat, and provide rehabilitation to athletes in their own backyard. We understand patients have their own set of goals and limitations, but at UHC Orthopaedics, we aim to get them healed and back to their sport, when it is time."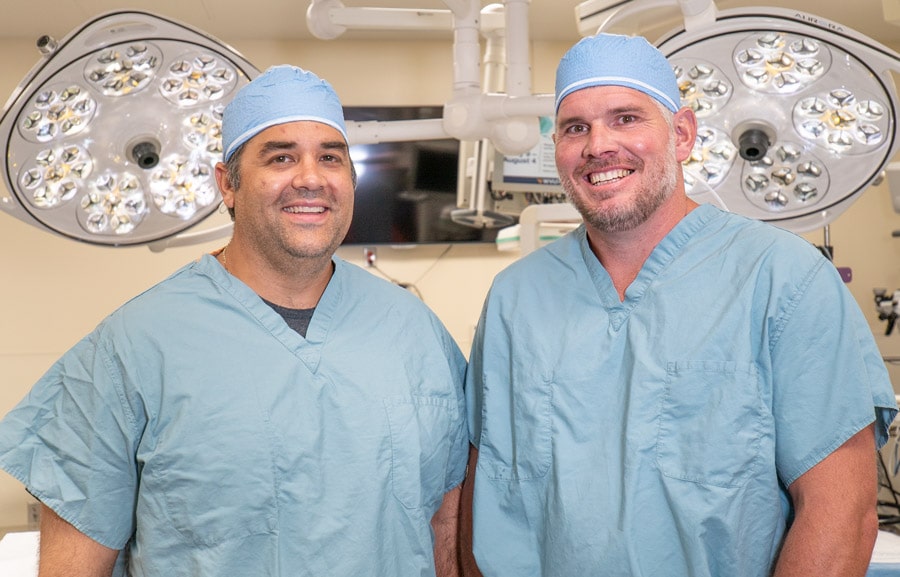 Dr. Courtney and Dr. Fazalare also function as medical professionals for four college football teams—Glenville State College, Fairmont State University, Salem University, and Alderson Broaddus College.
The United Orthopaedic and Spine Center also offers Saturday and evening hours. For more information, contact United Orthopaedic and Spine Center, located at 227 Medical Park Drive, Bridgeport, WV, by calling (681) 342-3500.
Please note, the information provided throughout this site is not intended or implied to be a substitute for professional medical advice, diagnosis, or treatment. All content, including text, graphics, images, and video, on or available through this website is for general information purposes only. If you are experiencing related symptoms, please visit your doctor or call 9-1-1 in an emergency.