Congratulations to WVU Medicine United Hospital Center (UHC) for receiving two patient experience awards from Press Ganey, a global leader in healthcare experience solutions and services.
The UHC Family Medicine Residency Program is the recipient of the 2022 Human Experience (HX) Pinnacle of Excellence Award®, which recognizes clients who have maintained consistently high levels of excellence in patient experience over three years.
"Only the highest performing healthcare institutions in the nation receive this national distinction," said Eric J. Radcliffe, MD, UHC Family Medicine Residency director. "Earning the Press Ganey Pinnacle of Excellence Award is a tribute to the staff, faculty, and leaders at UHC Family Medicine Residency, who demonstrate a continuous pursuit of excellence on a daily basis."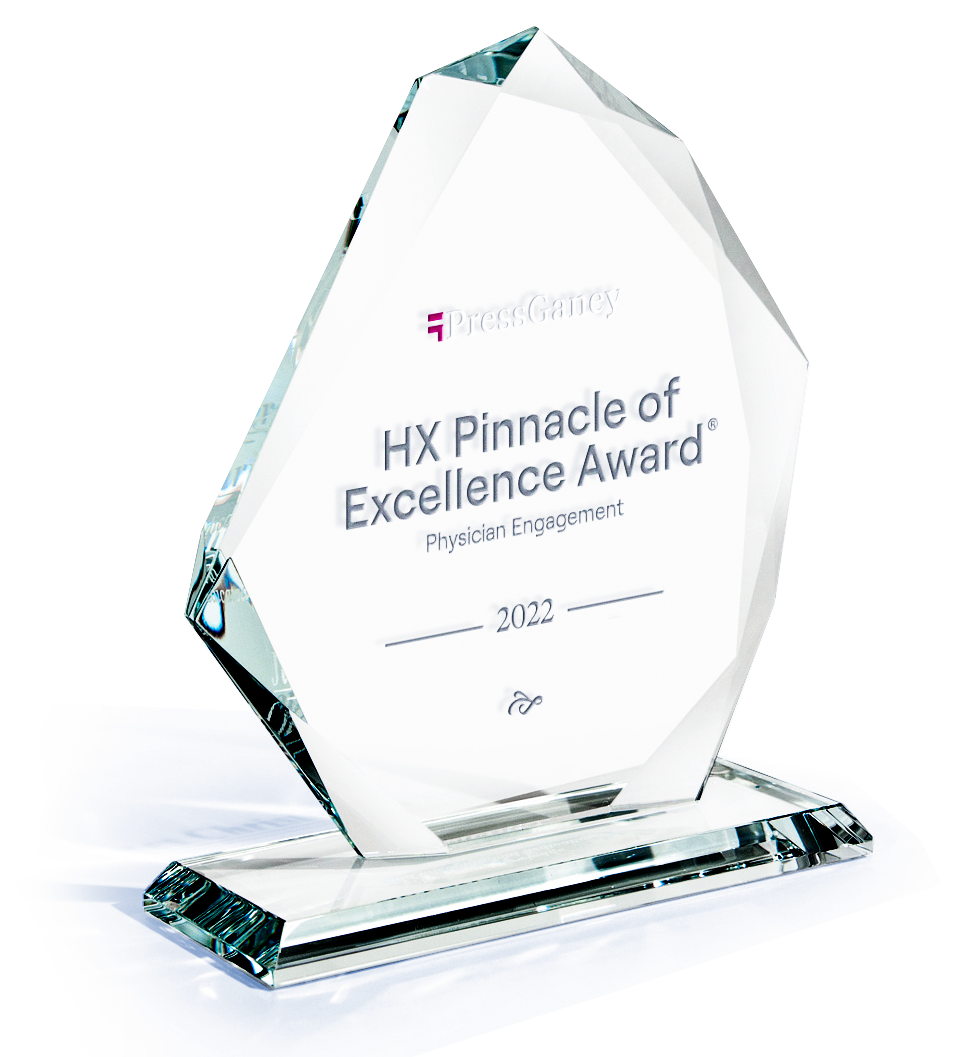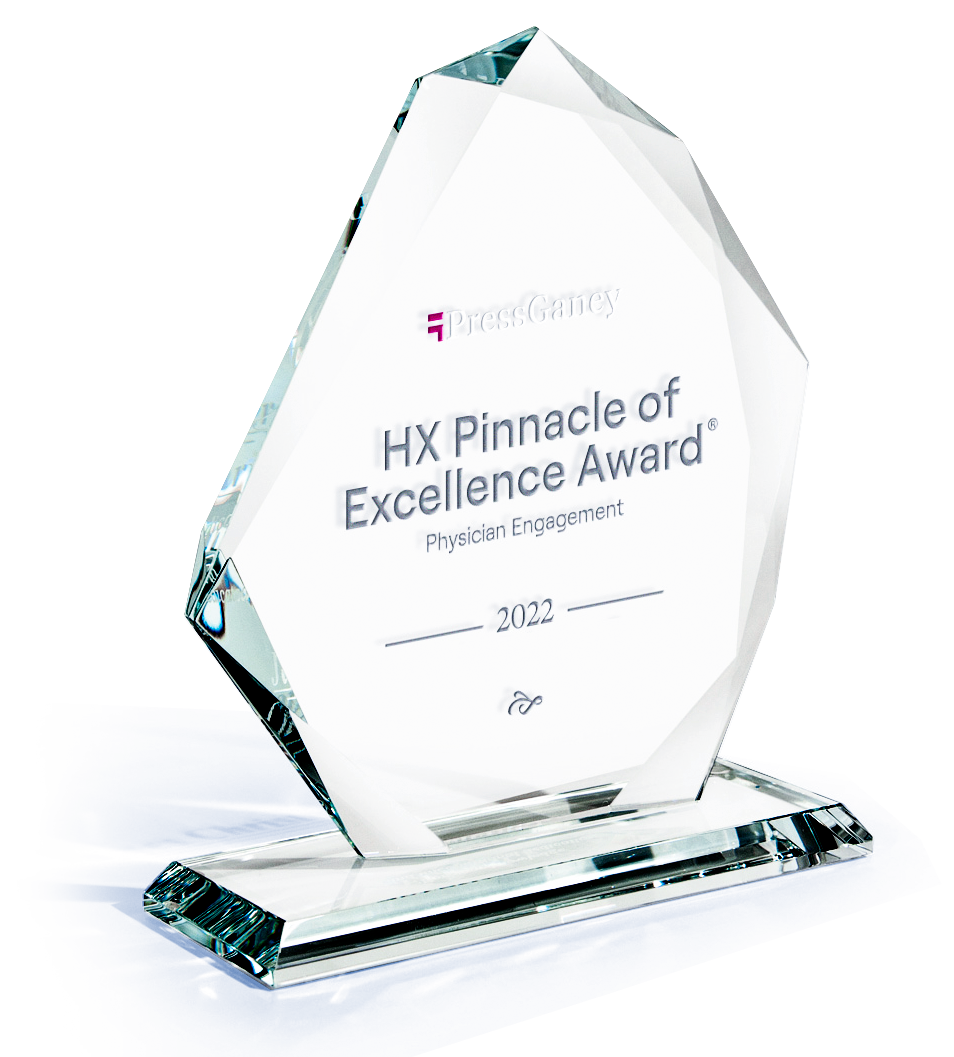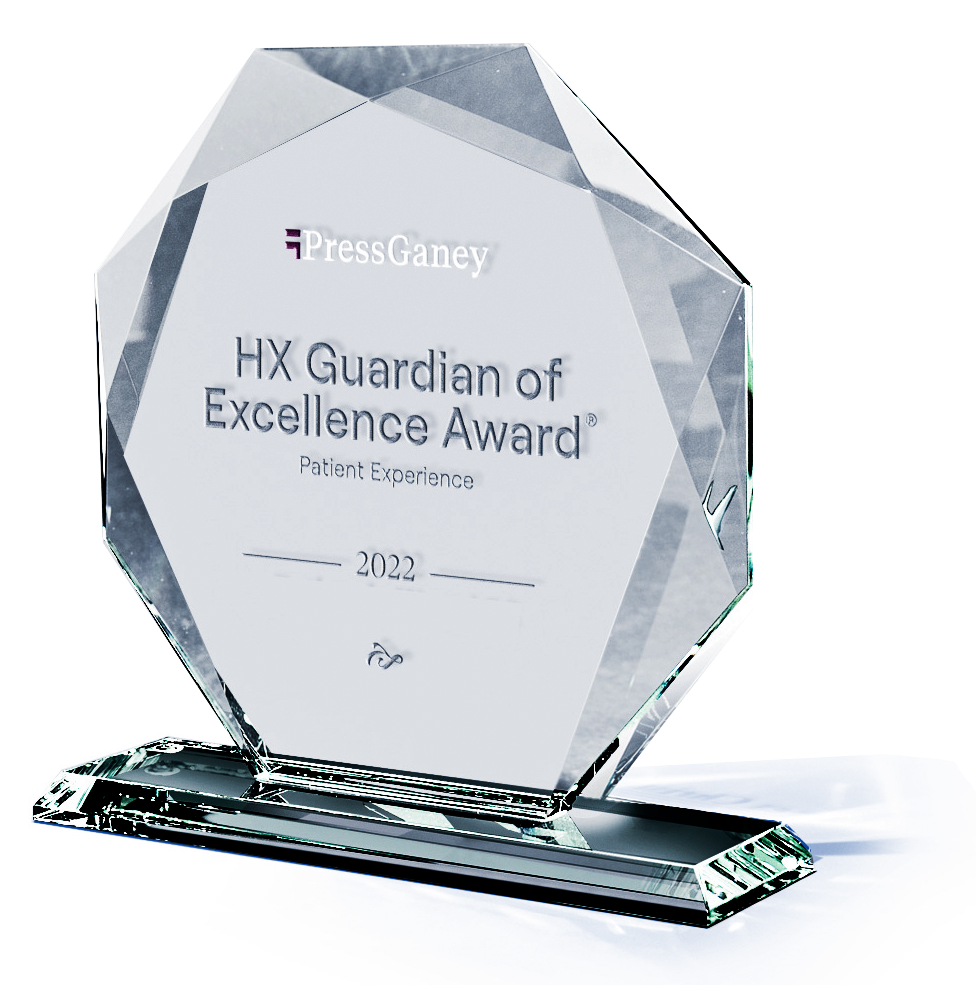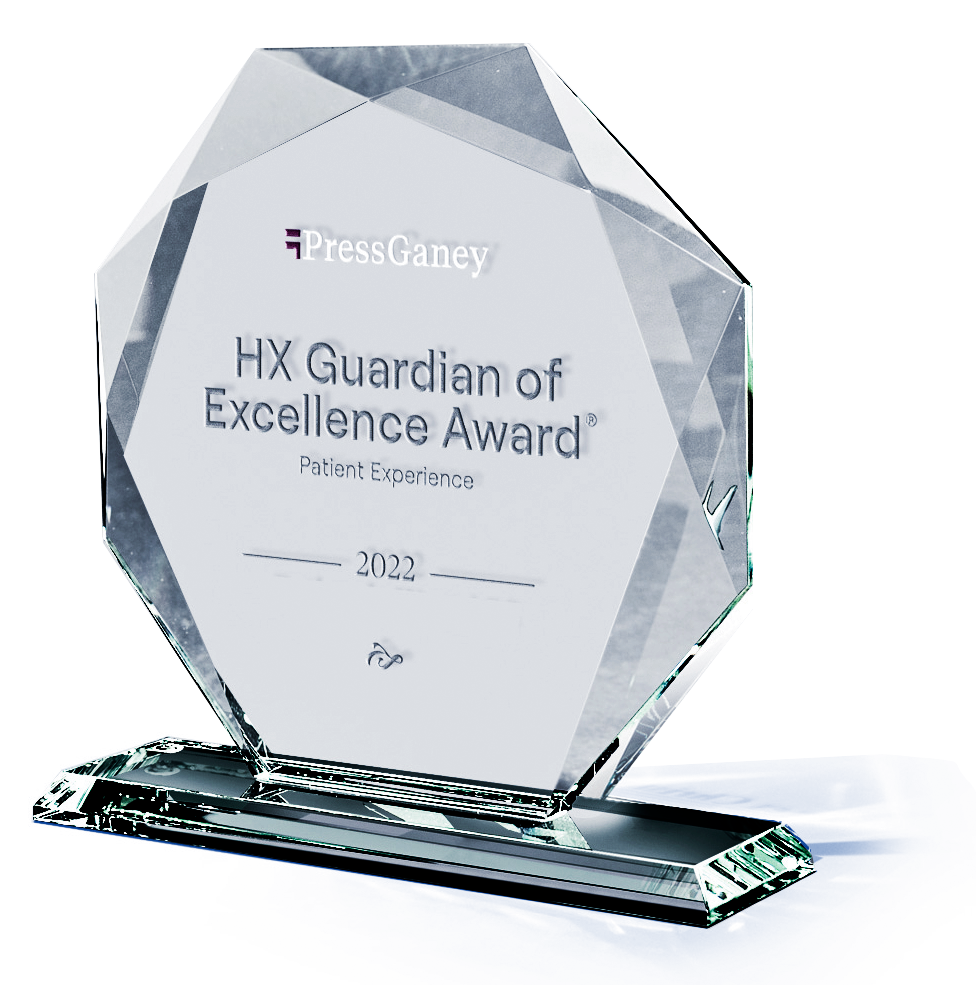 United Physicians Care (UPC), services provided by UHC, is the recipient of the 2022 Human Experience (HX) Guardian of Excellence Award®, which honors clients who have reached the 95th percentile for patient experience – awarded annually based on one year of data. This is the third consecutive year UPC has been recognized.
"This award represents an important recognition from the industry's leader in measuring, understanding, and improving the delivery of care," said John C. Forester, vice president of UHC and CEO of UPC. "I commend our physicians, advanced practice professionals, and employees who make the difference by continuing to strengthen the patient experience under challenging circumstances."
These awards place these programs among the top 5% of healthcare providers in the country in the delivery of the patient experience. Press Ganey works with more than 41,000 healthcare facilities in its mission to reduce patient suffering and enhance caregiver resilience to improve the overall safety, quality and experience of care.
Please note, the information provided throughout this site is not intended or implied to be a substitute for professional medical advice, diagnosis, or treatment. All content, including text, graphics, images, and video, on or available through this website is for general information purposes only. If you are experiencing related symptoms, please visit your doctor or call 9-1-1 in an emergency.
House Call offers a variety of content to help protect and improve your health. Don't miss out!