Healthy individuals encouraged to save lives by giving blood
Only a month into the new year, a national blood shortage is further stressing the nation's fragile healthcare system. The fast-spreading omicron variant is the latest COVID-19 complication forcing community blood drives to cancel and diminishing the number of healthy blood donors. United Hospital Center is responding to this heightened need for blood by partnering with Vitalant (formerly Central Blood Bank) to host a community blood drive on
Wednesday, February 2, 2022 at The Bridge Sports Complex on Court 1 from 10 a.m. to 3:30 p.m. at 400 Forrester Blvd in Bridgeport. Appointments are recommended – either by phone at 877-25-VITAL (877-258-4825), or online at donateblood.centralbloodbank.org and searching with Group Code W4310001
.
United Hospital Center invites eligible donors in the North Central West Virginia community to come to The Bridge and give blood. All blood types are needed, especially type O and platelet donations. Type O is often needed in emergency situations as well as for routine lifesaving surgeries, cancer treatment and more. Platelet donors ensure cancer patients and those living with blood disorders can get their treatment uninterrupted.
Donors can give blood immediately after receiving a COVID-19 vaccine as long as they are healthy and well. It is a safe, comfortable process that takes only about an hour – from registration to juice and cookies! The actual donation generally takes only about 10 minutes. First-time blood donors will learn their blood type at this event.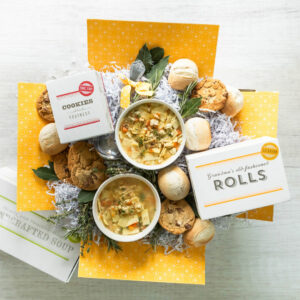 All blood donors will be entered into a random drawing to win a gift voucher from Spoonful of Comfort worth $95.00. Spoonful of Comfort, started by two West Virginia University graduates, delivers bright packages of heartwarming comfort food that provides a personal lift for the soul.
Please note, the information provided throughout this site is not intended or implied to be a substitute for professional medical advice, diagnosis, or treatment. All content, including text, graphics, images, and video, on or available through this website is for general information purposes only. If you are experiencing related symptoms, please visit your doctor or call 9-1-1 in an emergency.